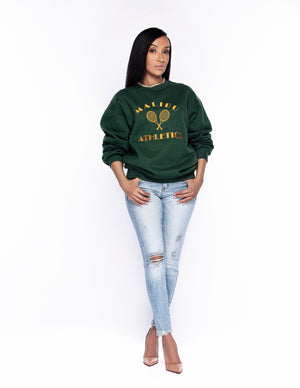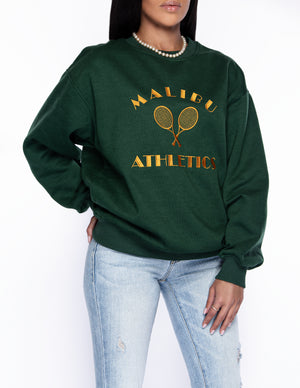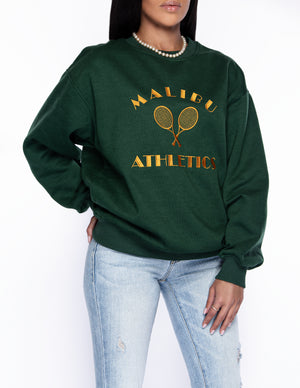 MOOD ON MALIBU PULLOVER
Every girl loves all things Malibu- Malibu sunsets, Malibu rum, and most importantly, our cozy Malibu pullover! Its color is deep & vibrant, featuring a yellow-gold embroidered front, and she's softly lined with fleece inside. She's pictured with our "Denim Dreams Skinnies," and also matches perfectly with our "Life is Gucci" joggers! 
*B. is 5'2 and is wearing a size X-Small 
Custom Option: The Malibu Pullover can be cropped, complimentary! If you would prefer this style, please send an e-mail to askb@thebnoir.com with your order number & request.